Sewers & Drains
Drain clogs and sewer stoppages often occur at the most inconvenient times. Sometimes a simple closet auger can solve a simple problem, but often the stoppage is the result a more serious obstruction downstream.
We are equipped to solve sewer and drain problems, both large and small.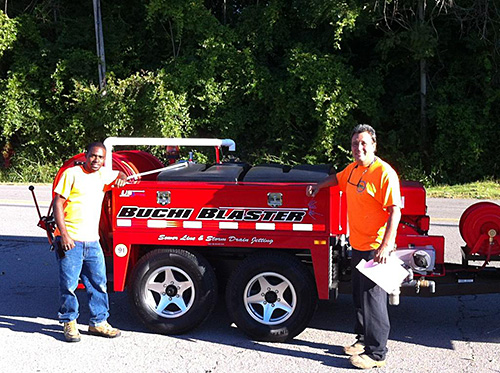 At Buchi, we have hand powered and electric powered drain cleaning equipment.
Recently we have purchased a major piece of equipment called a Power Jetter – we call it our Buchi Blaster. This can be used for serious stoppages in major lines.
We are available 24 hours a day, 7 days a week to solve your sewer and drain problems.